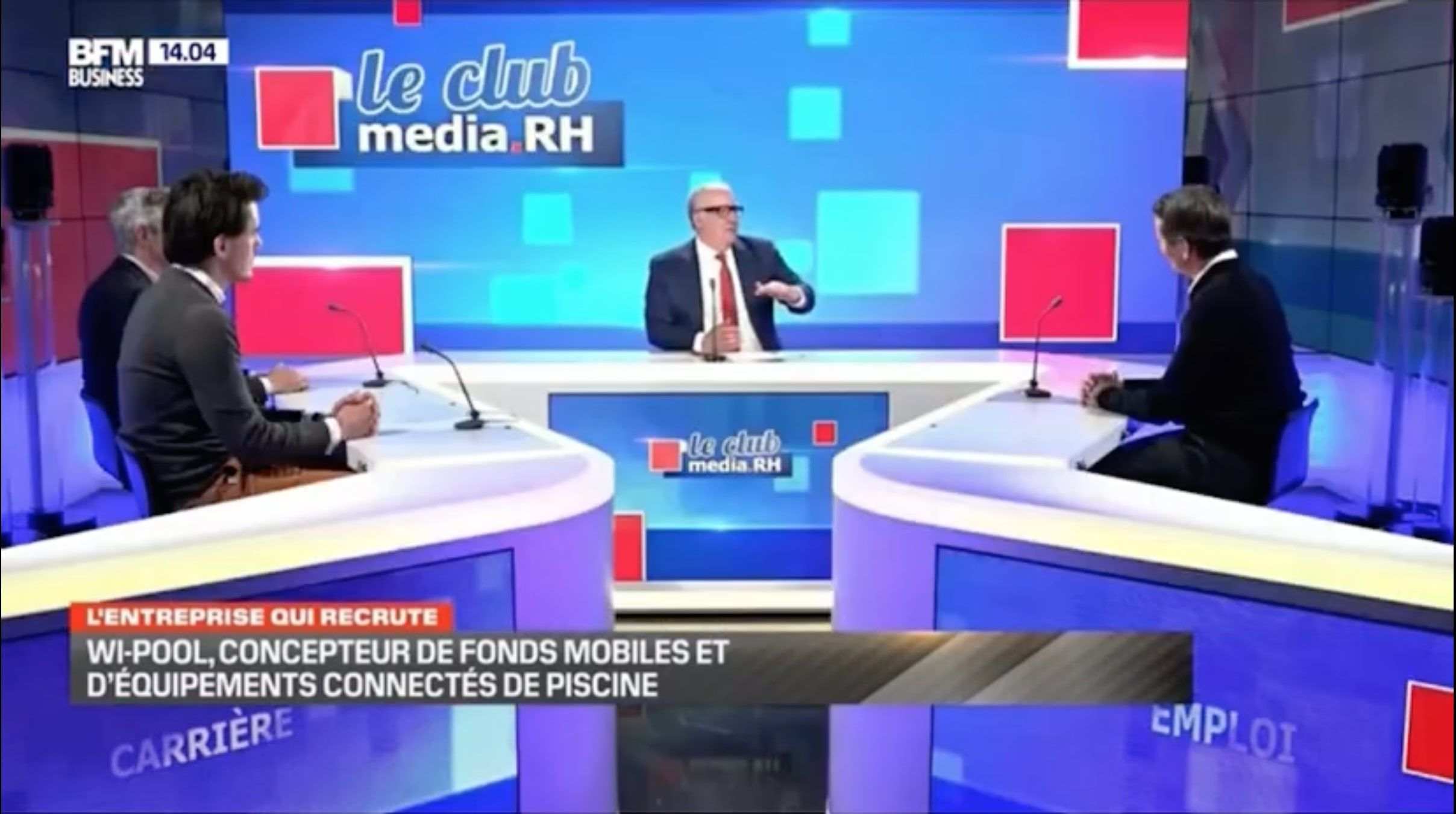 Wi-Pool is a manufacturer of movable floors andconnected equipment for swimming pools. Antoine Debois-Frogé, founder and CEO, was on the set of BFM Business for a presentation of the company and the various positions sought to support the development of Wi-Pool.
This interview is also available on the Wi-Pool Youtube page:
Wi-pool is the answer to an observation that the founder Antoine Debois-Frogé realized with the use of his swimming pool: a few days of bathing for many months with a pool to clean, covered with a tarpaulin or a roller shutter. Not to mention the need for absolute security, which an alarm or a pool curtain does not guarantee if it is not attached.
During the interview, Antoine Debois-Frogé took the opportunity to present the various positions sought by the company to support its growth: Web Developers, Customer Success Manager, Mechatronic Engineers, Technicians. All the positions are based at the head office in Aix-en-Provence.
To learn more about Wi-Pool's flagship product, check out IVY, the movable floor.