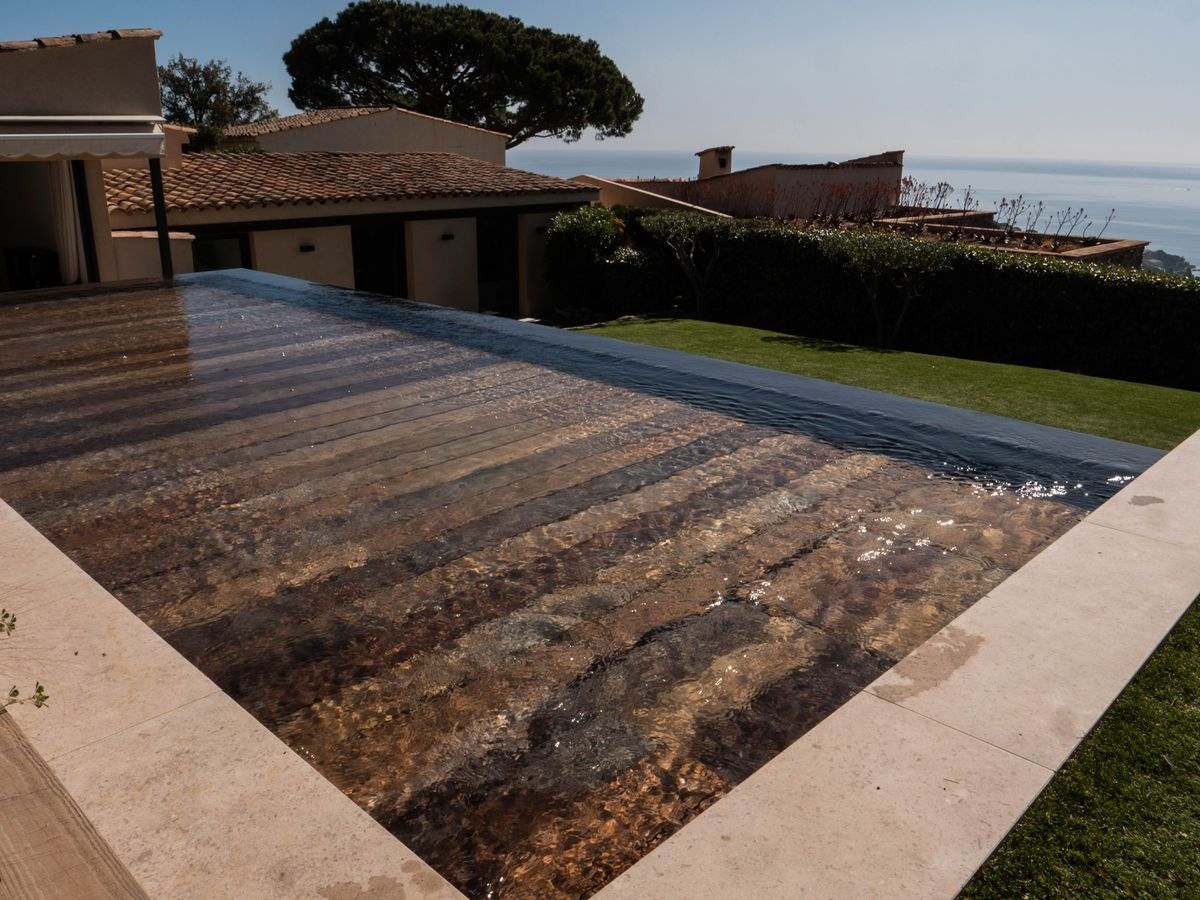 Are you afraid and discouraged by the administrative procedures involved in your pool project? You should know that there are swimming pool solutions that do not require planning permission. Sometimes, only a prior declaration of works is sufficient, in some cases, no steps are necessary. It is important to find out what conditions need to be met.
a swimming pool without planning permission, a considerable time saving
The administrative procedures surrounding a pool project can sometimes be confusing. In some cases, a building permit is required. For other projects, a prior declaration of works is sufficient. In both cases, waiting times can be long and projects are not always accepted. But there is also the possibility of bypassing these formalities for certain types of projects, which saves a considerable amount of time.
Prior declaration of works
Planning permission is required for all in-ground pools over 100 m2 or with a cover over 1.80 m high. Permission is also required for an indoor pool or a pool cover of more than 20 m2.
When planning permission is not required, a prior declaration of works (DP) is generally required. This is a simplified procedure, but it is still restrictive. Let's take a look at the projects requiring a prior declaration of works:
In-ground pools: pools with a surface area of between 10 and 100 m2 and with a cover height of no more than 1.80 m require a prior building declaration. Beyond this size, a building permit is required.
Above-ground swimming pool: for an above-ground swimming pool of less than 100 m2, a prior declaration of works is required if you wish to decorate your garden for more than 3 months (2 weeks in certain areas).
The swimming pool without administrative procedures
The above-ground pool
If the above-ground pool can be dismantled and is installed for less than 3 months a year, no administrative steps are required. The time limit before a prior declaration of works is reduced to 2 weeks per year in certain specific cases:
On a classified site
In a safeguarded area
In an area awaiting classification
Consult the local town plan of your town hall before choosing an above-ground pool.
The indoor pool
If you wish to opt for an indoor swimming pool and your work does not include any changes to the external appearance of the building, you do not need to file a prior declaration or apply for a building permit. However, as soon as the building is affected by the work, it is compulsory to obtain a building permit.
The mini pool
The mini pool or pool of less than 10 m2 is the new trend. As our land is getting smaller, the mini pool is the solution. It has many advantages. Available at an affordable price and able to be integrated on all terrains, even if the space is limited, it is also an eco-responsible solution limiting its energy consumption. No administrative formalities are required. No building permit or prior declaration of works is required, the mini pool is easily installed on all types of land.
At Wi-Pool, we have developed Pisciny, a connected pool of less than 10 m2 accompanied by its movable floor IVY, allowing to adjust the depth of the pool. Installed in your home in one day without any administrative formalities, you can reserve your Pisciny in 3 clicks.
.